We provide the highest standard of dental health care, the cornerstone of which begins with open, honest communication to allow our patients' concerns to be heard.
We deliver superior quality results with skill and care. Our team will offer the most current techniques, technologies and materials to achieve optimal health and esthetics.
We treat our patients with respect and compassion, and provide treatment in an atmosphere of calm, beauty and comfort.
Finally, we respect our patients' unique emotional, clinical and financial circumstances so that a path to achieving the best results can be comfortably and feasibly found.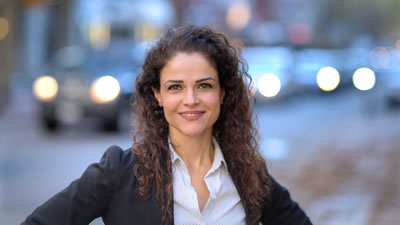 Dr. Shirzad is a graduate of UBC's Faculty of Dentistry, one of Canada's top dental programs. Practicing for more than fifteen years, she has a wealth of experience in all aspects of general, cosmetic and surgical dentistry. Dr. Shirzad combines her knowledge of the dental sciences with a keen eye for detail and aesthetics to provide patients with optimal health and beautiful results. This high level of service is only possible because of Dr. Shirzad's passionate enthusiasm and commitment to advanced training. Over the past 15 years, Dr. Shirzad has immersed herself in hundreds of hours of specialized clinical training with the renowned Spear Institute in Scottsdale, Arizona, with study clubs conducted by leading instructors and local and international surgical programs. She is a firm believer that dedication to advanced and continuous training is imperative in a field that is driven by ever-advancing technology, biomaterials and approaches to treatment.
Dr. Shirzad's commitment to technical excellence is matched only by her professional integrity and a genuine desire to act in her patients' best interest. Her practice philosophy revolves around patient education, where setting the best possible treatment plan is a collaborative process, involving both patient and dentist.
Dr. Shirzad is known for a chair-side manner is that is gentle, caring and kind. She is also known to have a weakness for lattes, an interest in Zumba, and a complicated relationship with Lola, her mini-goldendoodle.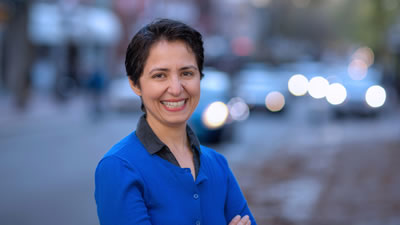 Dr. Izad has a sincere passion for providing her patients with first rate treatment and care. She loves dentistry as it brings together her chief interests: intricate science, design, and meeting new people. Since graduating from the UBC School of Dentistry in 2002, she has enrolled in numerous advanced dental courses in both Canada and the U.S., providing her with substantial knowledge and experience in endodontics, cosmetic dentistry, prosthodontics, periodontics, implantology, orthodontics (both traditional braces and Invisalign) as well as sedation dentistry. Dr. Izad keeps abreast of the latest dental advancements and implements them in her daily practice. Classmates with Dr. Shirzad in dental school, the two have maintained a strong friendship and share a practice philosophy that centres around patient care, excellent results, and ethical practice.
Dr. Izad is a firm believer in giving back to her local community and contributing to international humanitarian work. She has contributed her time and skills to both "dental days" in the Lower Mainland in which free dental services were provided, as well as international dental projects, providing treatment in countries such as Peru, Venezuela, and Cambodia. Her free time is spent with her energetic husband (also a dentist) and two children, hiking the beautiful trails of the North Shore, skiing, swimming, or sharing a good homemade meal with family and friends.

General Dentistry
Poor oral health care has been connected to poor general health so don't jeopardize your overall health and come in for an appointment at Harbour Centre Dental.
Surgical Dentistry
Don't jeopardize your health or the health of your teeth. If you require an extraction or a root canal, we're here to help and can give you the advice, recommendations and treatment you need.
Cosmetic Dentistry
Transform your smile with the latest technology and procedures in just a few days to weeks. Ever wished you could smile like a movie star? Cosmetic Dentistry will give you the confidence and the pearly whites for your next red carpet affair.