Our dental care begins with open, honest communication to allow your concerns to be heard.
Our team looks forward to helping you achieve your health and aesthetic goals through the use of our dental techniques and technologies.
We treat our patients with respect and compassion, and provide treatment in an atmosphere of calm, beauty and comfort.
Finally, we respect our patients' unique emotional, clinical and financial circumstances so that the path to achieving your goals can be comfortably and feasibly found.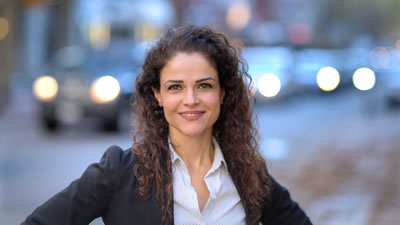 Dr. Shirzad is a graduate of UBC's Faculty of Dentistry, one of Canada's top dental programs. Practicing for more than fifteen years, she has a wealth of experience in all aspects of general, cosmetic and surgical dentistry. Dr. Shirzad combines her knowledge of the dental sciences with a keen eye for detail and aesthetics to provide patients with optimal health and beautiful results. This high level of service is only possible because of Dr. Shirzad's passionate enthusiasm and commitment to continual training. Over the past 15 years, Dr. Shirzad has immersed herself in hundreds of hours of specialized clinical training with the renowned Spear Institute in Scottsdale, Arizona, with study clubs conducted by leading instructors and local and international surgical programs. She is a firm believer that dedication to  continuous training is imperative in a field that is driven by ever-advancing technology, biomaterials and approaches to treatment.
Dr. Shirzad's commitment to technical excellence is matched only by her integrity and a genuine desire to act in her patients' best interest. Her practice philosophy revolves around patient education, where setting the best possible treatment plan is a collaborative process, involving both patient and dentist.
Dr. Shirzad is known for a chair-side manner is that is gentle, caring and kind. She is also known to have a weakness for lattes, an interest in Zumba, and a complicated relationship with Lola, her mini-goldendoodle.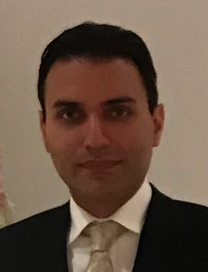 Dr. Mohammad Hariri attended New York University College of Dentistry and received his doctorate in dental surgery with many awards including Ultradent Products Award for excellence in the clinical aspect of esthetic dentistry and The New York Academy of Oral Rehabilitation Eugene Rothschild Memorial Award for excellence in fixed prosthodontics. Dr. Hariri served as a teaching assistant in both Cariology and Comprehensive Care and Elective in Fixed and Implant simulation courses while at NYUCD.
Dr. Hariri continued his dental training and education at Lincoln Hospital in New York with a one-year residency in general practice with an emphasis in cosmetic and prosthodontics dentistry. 
His mission is to help bring back the smile you used to have or create the smile you never had. His biological approach is committed to making your mouth healthy, one that inspires confidence, giving you the renewed ability to enjoy the most important everyday activities like eating and speaking again. Dr. Hariri has placed his experience in building a successful and relaxed atmosphere to treat patients and to change patients' preconceived notions of dentistry. 
He holds memberships in the American Dental Association, New York State Dental Association, American Academy of Esthetic Dentistry, and Canadian Dental Association.
Dr. Hariri enjoys playing tennis, traveling, trying new restaurants, and attending sporting events in his free time.

General Dentistry
Poor oral health care has been connected to poor general health so don't jeopardize your overall health and come in for an appointment at Harbour Centre Dental.
Surgical Dentistry
Don't jeopardize your health or the health of your teeth. If you require an extraction or a root canal, we're here to help and can give you the advice, recommendations and treatment you need.
Cosmetic Dentistry
Transform your smile today with our cosmetic dentistry service in Vancouver. Ever wished you could smile like a movie star? Cosmetic Dentistry will give you the confidence and the pearly whites for your next red carpet affair.